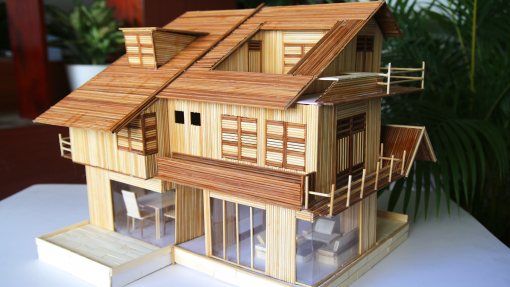 Miniature house Kit – The Modern Mansion House
Item can be shipped within U.S, EU, worlwide
Included with the drawing
Ships from and sold by FoBIRD.com
Chat Support
Description
List of materials:
Product
Qty
Line total
The drawing
1
12.5
Wooden sticks 2.5mm*50cm – 1kg
2
84
Brown wooden sticks 2.5mm*50cm – 0.5kg
2
64
Thin glass
4
free
Fomex plate for model floor
3
6
Ice cream sticks – 100pcs/pack
4
10.8
Total
$177.3
This mansion is a remarkable sight on a neighborhood street. Our easy steps will make it easy for you draw your own dream mansion house.
In this section, we will present you how to draw this modern mansion house. You can draw it freehand while looking at your PC monitor, or you can paint out this page to get a nearest look at each step.
Here, we will present you illustration of each step and then provide you description of how to draw modern mansion house.
The demo video:
By: FoBIRD.com