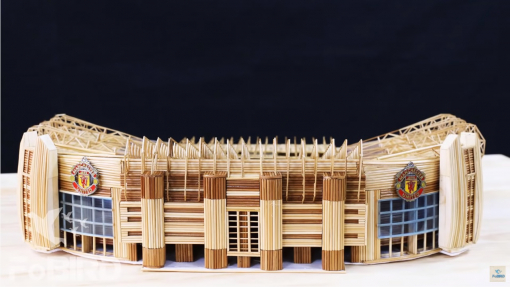 The Old Trafford stadium KIT
Item can be shipped within U.S, EU, worlwide
Included with the drawing
Ships from and sold by FoBIRD.com
Chat Support
Description
List of materials:
Product
Qty
Line total
The drawing
1
9.9
Wooden sticks 2.5mm*50cm – 1kg
2
84
Brown wooden sticks 2.5mm*50cm – 0.5kg
2
72
Wooden sticks 1.6mm*30cm – 200g
1
9.9
Fomex plate for model floor
3
6
MU logo
2
17
Grass high quality for model
1
8
Ice cream stick – 100pcs/pack
2
5.6
FoBIRD super glue
30
75
Total
$287.1
Old Trafford is a football stadium in Old Trafford, Greater Manchester, England, and the home of Manchester United. With a capacity of 74,994, it is the largest club football stadium (and second largest football stadium overall after Wembley Stadium) in the United Kingdom, and the eleventh-largest in Europe.
If you love MU club and want to make the Old Trafford stadium model, you can download this drawing and make it with tutorial video.
Tutorial video: How to make the Old Trafford stadium of MU using wooden stick.
The demo video:
By: FoBIRD.com
Related products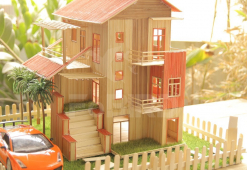 Out of stock